Microsoft showcases windows phone 8 mobile wallet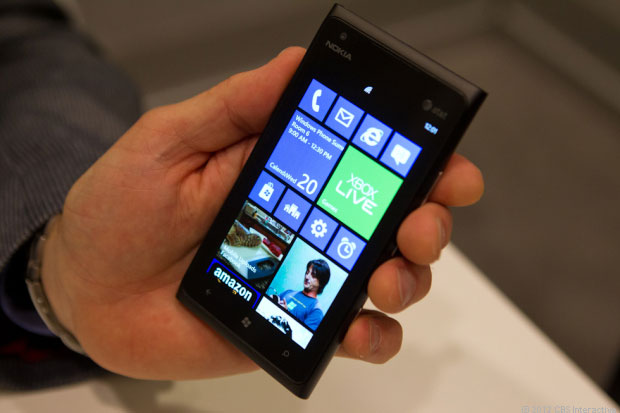 Microsoft demoed its new mobile wallet app along with the Windows Phone 8 at the NFC world Congress in Nice, France.
As reported by NFCWorld.com, the demonstration included a walkthrough of the NFC-enabled wallet and how the technology could help Microsoft gain mobile phone market share.
Group Manager for the Windows Phone 8, John Skovron explained that NFC's ability to link and transfer information between mobile phones and PCs, laptops and tablets— ideally running Windows 8— should help expand adoption of Microsoft's phone operating system.
In fact, it is the Windows operating system for PC and laptop that could make the difference for the Windows Phone 8. Citing increased adoption and a seamless experience; Microsoft feels that NFC is a valuable tool in capturing consumer and developer interest in the phone.
As part of Microsoft's branding effort, the term NFC is not being thrown around all that much. "Tap+Send"— an NFC-enabled application— is essentially peer-to-peer sharing that exists under a different moniker. The same peer-to-peer feature works for photos as well.
Another feature showcased by Microsoft is the phone's interactivity with music. When placed atop a Nokia Play 360° wireless speaker, the phone automatically activated the speaker and began playing music.
However, the mobile wallet is perhaps the phone's most anticipated and exciting feature. The wallet will feature both NFC and a wallet application that both have separate uses.
Acting as a "hub" of sorts, the wallet can contain membership, loyalty and payment cards as well as deals, offers, tickets and passes. The wallet maintains its own PIN and cards that are to be used with the wallet will be called "Fast Cards" with the user selecting which card to use in which situations.
Another exciting feature of the mobile wallet are what Microsoft are calling "Wallet Agents." Allowing developers to dynamically update wallet items, the Agents can show the available balance on a card or highlight a special offer or deal.
Additional details about the phone, the mobile wallet and its features will be released in the upcoming Windows Phone 8 SDK.
Read the full NFCWorld article here.