Mobot uses images rather than QR Codes or NFC tags to connect mobile user to marketers

By Ryan Kline, Contributing Editor
If a matrix barcode is not your thing, maybe a Mobot is more to your liking. From the end user perspective, QR Codes and Mobots work similarly – the user snaps a photo of the Mobot using a camera phone and the captured image is sent via the web to retrieve some special offer, product info, or initiate some type of transaction. But the Mobot isn't a barcode but a realistic image with visual meaning for the user.
Mobot uses visual search and recognition technology to take the captured image from the mobile device and 'find' the associated URL to initiate the desired action. It was launched in 2004 to help marketers, content providers and carriers interact with the world's 1.5 billion mobile phone users.
"There is no relation between Mobot and QR Code," says Russell Gocht, CEO of Mobot, except the fact that they both use a camera phone to connect consumers to marketers. "Code based solutions are decoded on the phone," Mr.Gocht added. "Mobot is server based, so all image processing is done 'in the cloud.' And with Mobot no changes are required to the logo, advertisement, package, etc."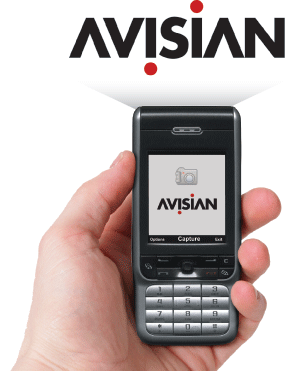 Mobot works simply be capturing an image and redirecting a browser to gain more information. "The call to action (telling consumers to take a picture) comes through any media which is part of the campaign, from (magazine) copy, to radio spots, to web sites." Mr.Gocht also added, "with camera phone penetration passing 75%, Mobot is poised to capture critical mass in the United States."
"Think of using Mobot just as you would your photo-blog," Mr. Gocht explained. "Take a picture with your phone and sent it to a machine. To reach this machine you either use a well known email address such as [email protected] (verizon's proprietary photo service) or a phone number (short code) such as 66268 (MOBOT). All images arrive at Mobot servers via MMS messaging (technically, MM7 protocol) – each of these messages includes the user's mobile number. Once decoded and uniquely identified, the appropriate response is sent back to the user as a message. In some cases, the user will 'click-through' a link in the message to get to a WAP site (mobile web site)."
If you don't use your mobile phone for much except, well, making phone calls, this may sound foreign to you. But just ask anyone under the age of 25 … they can explain it to you.
Near Field Communications News and Insight
Explore more developments dealing with the implementation of Near Field Communications, a short-range wireless technology that promises to revolutionize contactless identification, payment, access, and more.
Click to visit NFCNews
.