New chip may slash contactless transit ticket prices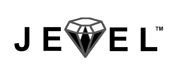 A company that once used its RFID technology to make Star Wars-licensed toys talk, is now going after a market it believes looms larger than Darth Vadar … Disposable smart tickets for public transportation.
"I have done a lot of evangelizing" about low-cost smart tickets, admitted Trevor Crotch-Harvey, senior vice president for United Kingdom-based Innovision Research and Technology, developer of a chip tailor-made for such tickets.
While the product, called the Jewel chip, isn't yet in use, it is in production and there has been "considerable interest" shown in the chip, he says.
A headline on a press release the company put out recently, summarizes what Mr. Crotch-Harvey would like to see happen: "Innovision R&T challenges industry to stop discussing the benefits and start committing to low cost smart ticketing." His view … that transit agencies need low-cost alternatives to smart cards.
"A large number of transit agencies are moving to smart cards. Every day, I pick up the phone to talk to another one," he said.
"I'm not anti-smart cards, but a smart card doesn't cover all the ticket types that a transit agency needs. A limited use smart ticket … complements (full-fledged smart cards) giving them a host of benefits," he added.
"When the UK Government published its 'Transport 2010: The Ten Year Plan' paper in 2000, it recognized smart cards as an important element in improving the transport infrastructure to encourage greater use of public transport," he said.
"It's fair to say that the advantages of smart card-based contactless ticketing are by now well known within the transport sector, but there is still confusion and concern, mostly over the potential high costs of implementing such schemes. For smart cards to really deliver on their promise of seamless, inexpensive and improved travel, the industry needs solutions that can be rolled out economically and that meet agreed international standards."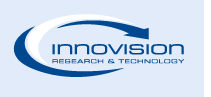 Innovision's low-cost smart ticketing solution would allow more transit operators to become involved and could simplify integrating different ticketing systems (as in a universal fare standard) among different operators. It could also entice more riders to begin using the system. "Agencies everywhere are trying to encourage people to get out of their cars. They need to provide a seamless ticketing process that's good across transit agencies," he added.
Addressing the issue of cost …
Cost is a major factor in slowing the evolution of smart card ticketing. But with disposable tickets that include the company's Jewel chip, "I see the price heading to around 0.15 euros (about 17 cents U.S.) per ticket over the next one to two years," says Mr. Crotch-Harvey. "Enough to provide a return on investment for operators and encourage them to adopt low-cost contactless ticketing applications sooner rather than later."
To reduce the cost, according to Mr. Crotch-Harvey's white paper, limited use smart cards will need to be made of thin plastic, cardboard or paper and "dispense with the on-board microprocessor" of high-end cards. And, he adds, "bringing down the cost of the chip is having a significant impact on the cost of cards."
The small Jewel chip has very large potential …
The Jewel chip, two years in development, contains 96 bytes of memory. "It's a very small chip, like a grain of sand. You need a microscope to see it," he said. Why Jewel? "That was its internal engineering project name and it stuck. We got used to calling it that."
Despite its small size, its 96 bytes of memory "allows transit agencies to have two products on one ticket, like park and ride, or ride and event entry." This dual use for the ticket is just one more way to "encourage people to use public transportation," he said.
"We're working with a number of integrators," he said. "Some have already done the work to implement Jewel in their readers, such as OTI, Empresa1 (Brazil), Kentkart (Turkey) and Cubic."
Mr. Crotch-Harvey also lobbied the UITP (International Association of Public Transport) World Congress in Rome in June asking members of its transport sector to re-evaluate the business case for smart cards in transport. While presenting his white paper, he noted: "The industry is demanding low cost limited use smart ticketing, but very few are prepared to step up to the mark and fully commit to it. Cost has certainly been an issue up to now for low value ticket types such as daily passes or single trip tickets. But recent developments in RFID components and improvements in silicon chip manufacturing are rapidly driving down the unit cost, to the extent that it should no longer be a major concern."
If the smart disposable ticket plummets to around 17 to 25 cents U.S., he believes the market would be substantial. His white paper estimates this market could grow from 277 million units in 2006 to 8.6 billion in 2009.
He said limited use tickets are already in use in Portugal and Italy and in some cities in Australia, Norway and the Netherlands. Though the Jewel chip wasn't available in time for these projects, Mr. Crotch-Harvey notes that "we're starting to see Jewel being specified in tenders coming out now."
"The message is loud and clear. Many of the barriers to adoption are being removed and, while there are many contactless ticketing trials now in place, it is up to the transport operators, authorities, systems integrators and vendors to seriously re-evaluate this opportunity and make low cost smart ticketing for mass transit a reality."
From toys to transit …
Innovision came on the scene in 1994, at first "to create innovative electronic solutions for all kinds of new products," he said. "That was very successful in the 90s. We found ourselves presenting solutions for the toy market. Our biggest success was with Star Wars Episode 1. We designed figures for (U.S. toy manufacturer) Hasbro using RFID to make these figures talk. They were astoundingly successful. Whenever you brought the figure near the reader, it spoke one of three or four speech segments in one of seven languages. It's now a collector's item."
The company went public in 2001. "In recent years we've been more focused on professional applications and, particularly now, on RFID solutions," not only in the transport market but in the medical industry as well. "Our specialty is designing very low-cost chips and tags and readers, where the price point is critical and volumes are high."
Innovision is also a member of the NFC Forum (near field communication) and is involved in designing "low cost silicon chips with NFC capability. We'll start seeing that technology coming next year," he added.
---
Additional resources:
Visit Innovision on the web at www.innovision-group.com.
The white paper is available by emailing [email protected].
Near Field Communications News and Insight
Explore more developments dealing with the implementation of Near Field Communications, a short-range wireless technology that promises to revolutionize contactless identification, payment, access, and more.
Click to visit NFCNews
.