Nintendo adds NFC to Wii U controller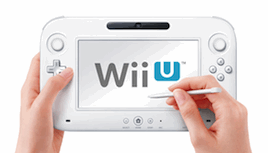 Nintendo president Satoru Iwata has revealed that the forthcoming Wii U game controller will feature embedded NFC technology.
According to Iwata, the NFC controller will contain the same contactless standards used in FeliCa and Mifare products, enabling it to interact with a variety of different NFC-tagged objects to enrich the gaming experience.
"By installing this functionality, it will become possible to create cards and figurines that can electronically read and write data via non-contact NFC and to expand the new play format in the video game world," said Iwata at Nintendo's third quarter financial briefing.
Iwata added that the touch-screen controller could also be used to make micropayments, opening up the possibility for in-game purchases of items from the Wii U app store.
The Wii U console is expected to launch in Japan, Europe and the U.S. in time for the 2012 holiday season.
Read more at VentureBeat.