RATP selects Gemalto for online top up of Navigo passes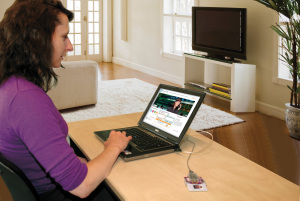 Paris transport company RATP has chosen digital security provider Gemalto to supply personal readers that will enable users in the Ile-de-France region to recharge their contactless travel cards via a Web portal they can access from home.
As part of the six-month pilot, users connect the Gemalto PC Twin Reader to their PC and buy tickets from home. Gemalto is working alongside RATP to manage the purchase and delivery of the PC Twin Readers.
Users log on to an RATP Web portal and if they're ordering a reader, are redirected to a dedicated Gemalto website, which takes care of all the logistics involved in the order. Users in the pilot were chosen among the RATP customers who indicated they were interested in receiving promotional offers.
Gemalto has already supplied more than 120 million contactless travel cards in Belgium, Brazil, Chile, China, France, Italy, Malaysia, Mexico, the Netherlands, Portugal, the United Kingdom and the United States.