RFID enabled border crossings open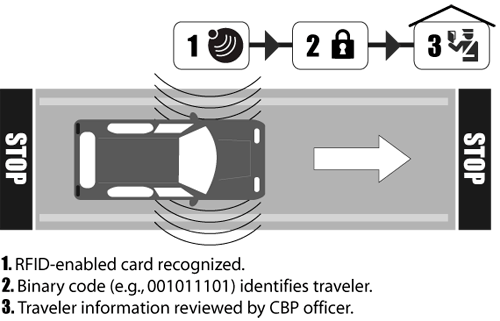 The first U.S. land border crossings using RFID and other information technology to capture, read and analyze traveler and vehicle information have opened in Blaine, Wash., and Nogales, Ariz.
These sites, equipped by Unisys to process secure Western Hemisphere Travel Initiative RFID-enabled travel documents which include U.S. passport cards and alternative documents, such as enhanced driver's licenses, trusted traveler cards and border crossing cards, are designed to increase homeland security while minimizing delays to travelers crossing the land borders.
Unisys is deploying its WHTI RFID solution at 37 additional high-volume land ports of entry by June 2009, helping to improve officer safety and ability to assess risk, while enhancing homeland security.
Beginning June 1, 2009, U.S. citizens and Canadians entering the United States at sea or land ports of entry will be required to have a passport, passport card or WHTI-compliant document such as an enhanced driver's license.
WHTI requires that individuals carry a passport card or other documents to reduce the opportunities for fraud or misrepresentation of one's true identity. Unisys-deployed and managed card readers and supporting technology communicate RFID-stored traveler information to CBP, whose systems can confirm a WHTI document's validity and assist in determining a traveler's true identity.