Telstra, Tapit simplify recharging pre-paid, access to content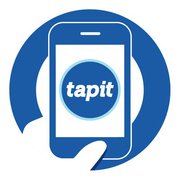 Telstra, an Australian mobile carrier, has announced a partnership with Tapit that will enable customers to tap their phone to a kiosk instantly queuing up the desired content.
The technology aims to automate mobile Web navigation. The goal for Telstra is to simplify the process and make it easier for customers to get the content or service they want out of their mobile device.
Telstra's use of NFC began with only a few stores whose staff were equipped with Tapit NFC-enabled lanyards and a few point of sale terminals. Some select Telstra stores now feature window decals by Tapit that enable pedestrians the opportunity to interact with NFC and see the technology for themselves.
NFC support has expanded to include phone box advertisements allowing pre-paid customers to easily recharge by interacting with the Tapit symbol. Furthermore, the month of July saw Australia's largest outdoor NFC campaign come to life as a partnership with streaming music service MOG displayed the public's desire to adopt the technology.
Tapit has reported that its last few campaigns have yielded positive results with regards to NFC. The public has shown a preference for the simplicity that NFC offers, and the technology now represents over 25% of all physical mobile interactions in the country.
Founded in 2011, Tapit is known for creating inventive solutions using NFC. Tapit works with companies to help them transform static physical objects or environments— product packaging, museums, billboards and stores— into an interactive gateway that connects people to rich digital information via a simple "tap" of their phone.