Transit fare collection moves closer to open, mobile in 2012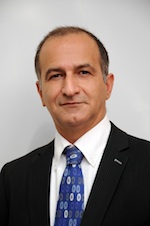 Diversity, accessibility and convenience are the watchwords of transport ticketing in 2012, with the momentum building for bank cards and mobile phones to offer options to traditional transit-issued fare media.
Recent developments in mobile technologies such as mobile banking, near field communications (NFC), Bluetooth and electronic wallets will result in more convenient ways for customers to purchase their tickets, and transport operators are watching with interest as the first cities will begin to accept bank cards for fare payment.
Early in 2012, London will be first with open fare payment when it is introduced on the city's bus networks, allowing passengers to pay with credit, debit and prepaid bank cards. Open payment will be added later on the Tube, DLR, trams and London Overground. Following hot on the heels of London will be the Chicago Transit Authority which recently announced it will have a Cubic-designed open fare payment system by 2014.
Finally, one card fits all
The evolution of transport ticketing into open payment systems is being driven by the introduction of contactless bank cards and new programs for processing low-value transactions.
Operating in compliance with EMV, an open standard specification for smart card payments, transport operators can take advantage of these programs to directly accept contactless bank cards for payment at the point of entry, and their customers can benefit by using the same card to pay for transit that they use to buy goods or services at retail merchants.
Contactless payments provide a number of benefits to transport operators including eliminating the costs of issuing tickets and cash collection, reducing transaction acquiring fees, and increasing public transport usage.
With their bank cards acting as a 24/7 ticket office, customers will experience greater convenience by not having to rely on having the right change, queuing for tickets or understanding complex fare structures, as the back office technology will automatically calculate the cheapest and best fare for each journey.
Mobile ticketing coming to a phone near you
The integration of NFC technology into mobile devices has spurred major growth in mobile ticketing. Research estimates that by 2015 half a billion people will be using mobile devices as travel tickets on metros, tubes and buses, and the continuing evolution of smart, feature-rich mobile devices will feed the demand for mass adoption.
Interestingly, NFC has existed for more than a decade in public transport where it originated as contactless smart card technology. It's only been recently that the banks and mobile phone operators have begun embracing the technology for payment and other uses.
NFC-enabled mobile phones contain a chip that enable the phone to store a payment application and the user's bank account information securely. The mobile phone communicates the consumer's payment account information to the point-of-sale terminal using the ISO-IEC 14443 standard protocol, which is also used by contactless bank cards. These types of mobile payments can, of course, only be made at POS readers that accept contactless credit and debit card transactions.
While the widespread adoption by transit operators will not happen for at least a few years, 2012 will realize major gains in ongoing development and trials of these exciting technologies.
About the AVISIAN Publishing Expert Panel
At the close of each year, AVISIAN Publishing's editorial team selects a group of key leaders from various sectors of the ID technology market to serve as Expert Panelists. Each individual is asked to share their unique insight into what lies ahead. During the month of January, these panelist's predictions are published daily at the appropriate title within the AVISIAN suite of ID technology publications: SecureIDNews, ContactlessNews, CR80News, NFCNews, DigitalIDNews, ThirdFactor, RFIDNews, EnterpriseIDNews, FinancialIDNews, GovernmentIDNews, HealthIDNews, FIPS201.com, IDNoticias es.