U.S. Navy implements RFID asset mgmt. system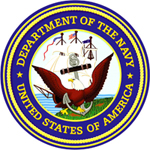 TASC Inc. has developed an RFID-enabled inventory management system for the U.S. Navy, which will allow naval warehousing facilities to be able to automatically count and locate inventory in real-time.
Using passive RFID, the solution automatically inventories stock count and locations for reconciliation. The system will also identify shipments containing incorrect items, or, if an item is misplaced, show you exactly where in the warehouse it can be found.
With the TASC system, users can obtain real-time inventory reports and a three-dimensional graphical presentation of items' location in the warehouse. The system also eliminates human error and maintains accuracy for both physical stock and database records.
Developed together with RF Controls, TASC implemented this solution at the Navy's Explosive Ordnance Disposal Technical Division warehouse in Indian Head, Md.