UK agency taps Gemalto for citizen IDs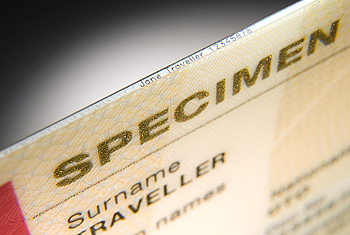 Gemalto announced that it has been awarded a multi-year contract from the UK's Driver and Vehicle Licensing Agency to supply 40 to 80 million secure Sealys documents for a variety of official permits. These include digital tachograph cards, the next generation of polycarbonate driver's licenses, and biometric residence permits, in a multi-year contract.
The Driver and Vehicle Licensing Agency will begin deploying the products in 2013 using Gemalto's EU-compliant Sealys polycarbonate portfolio of secure documents, fitted with security features such as Sealys Edge Sealer, a feature comprising a laser engraving process applied during the production stage to the edge of the polycarbonate document, adding an additional layer of security.
Furthermore, with Gemalto's Sealys Laser Sealer feature, the laser-engraved images will be digitally enhanced to include an additional visible security pattern, which prevents modification of the photo without leaving visible marks.
The move by the United Kingdom's Driver and Vehicle Licensing Agency is in keeping with the European Commission initiative to create a standard format driver's license across the European Union, made of high-quality polycarbonate documents with high level security features.
Gemalto's Sealys Biometric Residence Permit is not only compliant with European specifications and the latest ICAO standards, providing temporary residence entitlement for non-EU citizens, it is also offering enhanced security features unmatched on the market.
The agreement has been entered into with Gemalto UK Ltd., the Fareham-based central hub for Gemalto in the UK, that is in charge of managing the entire project. Gemalto will also be working closely with the Driver and Vehicle Licensing Agency to enable the personalization of the products directly by the agency.