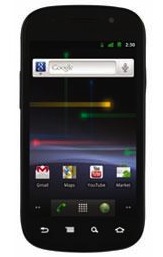 It just got a bit easier for U.S. consumers to get their hands on an NFC-enabled phone.
According to Mobiledia.com, yesterday AT&T began selling Google's flagship NFC handset, the Nexus S.
Originally available only through Sprint, the phone runs on Google's Android 2.3 'Gingerbread' OS, giving it access to all sorts of NFC-enabled applications, including the soon-to-launch Google Wallet service.
According to Mobiledia.com, AT&T is also selling the Nexus S for $100, slashing Sprint's price in half. It should be mentioned though that Sprint, unlike AT&T, offers an unlimited data plan for the handset.
Other features of the Nexus S include a 1-gigahertz Hummingbird processor, a 5-megapixel camera and 4-inch Super-AMOLED touch screen display.
Read more here.