Doorway-to-Desktop: Customers Indicate Need for Integrated Security Solutions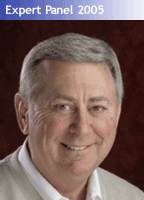 A panel of ID industry experts provided predictions for 2005. One of these glimpses into the future will appear here each day during December.
by Walter Hamilton, VP of Business Development, SAFLINK
We've seen a strong trend among organizations consolidating physical and logical security into a single integrated platform. As a leading vendor in the identity assurance space, we have repeatedly heard first-hand from customers struggling with the costs and deployment challenges surrounding their security initiatives. Simply stated, as these companies work to mitigate risk and ensure compliance with expanding federal identification, privacy and security regulations, they are increasingly demanding comprehensive, integrated solutions that protect the organization from doorway to the desktop. In addition, the pervasiveness of communication applications such as e-mail, wireless and instant messaging have increased the need for breadth in security solutions.
Traditionally, organizations have relied on separate physical and data security products to protect their assets – and in fact these aspects of the operation (facilities and IT systems) were typically the responsibility of completely separate departments. Today, however, the drivers for improved security, including Sarbanes-Oxley, HIPAA, Gramm-Leach-Bliley, FDA 21 CFR Part 11 and numerous other regulations and initiatives, require that companies enforce strict security regulations to ensure the integrity of their data. As a result of these guidelines, organizations require the ability to verify the identity of someone who wishes to gain access to a building, computer network, application, or electronic asset – then track all points of access through an integrated audit trail.
The necessary solution clearly involves aspects of Identity Assurance Management (IAM)™ – a framework that allows organizations to verify that people are who they say they are and then manage the process of controlling and documenting those people's access to both real property and digital assets—desktops, applications, and documents. If done correctly, IAM also allows these companies to streamline physical and logical access onto a single platform.
As part of this drive toward integration and consolidation, our customers have overwhelmingly communicated the importance of easy-to-use security, which is why IAM offers employees the use of a unique biological characteristic – their fingerprint, iris, face, or voice pattern – to gain access to sensitive data assets or restricted physical access points. Not only is this more secure than a password (which can be lost, shared, or stolen), but it is also more convenient, since users also no longer have to remember complex log-ins, and more cost effective, since it eliminates the administrative overhead of managing and constantly rotating the passwords. In addition, IAM offers government organizations and other highly regulated industries the ability to fully integrate smart cards, RF badges, USB tokens, proximity cards and magnetic stripe cards into a single system that meets the most stringent security requirements.
Whether the goal is increased security, federal regulatory compliance or competitive gain, we are confident that IAM is the only security framework that can scale to meet the individual security requirements of any organization from the doorway to the desktop, and beyond. Early adopters in 2004 have already reported that consolidated physical and logical security systems bring immediate benefits in cost savings, ease of use and increased security – and we see this trend strongly accelerating in the coming years.
---
Visit SAFLINK on the web at www.saflink.com.