FIME, OSCar consortium advance SEPA certification infrastructure for POI solutions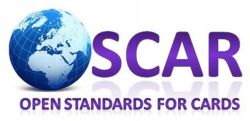 Secure chip-based consulting and integration test services firm FIME has announced that it will join the OSCar Consortium.
The OSCar Consortium (Open Standards for Cards) is an industry-led group dedicated to achieving interoperability of terminal-to-acquirer payment protocols across the Single Euro Payments Area (SEPA).
FIME's contribution to OSCar will be the implementation of test specifications for the development of SEPA-compliant payment terminals and acquirer interfaces. In addition to the test specs, FINE will also build a recognized certification infrastructure to ensure that products meet functional SEPA POI standards.
SEPA is a European integration initiative whose goal is to streamline payment processes and promote a competitive and efficient European marketplace. With regards to card payments consistency is the key to standardizing payments throughout the European region.
Working with manufacturers, banks and other authorities, FIME provides consulting and integration-testing services for smart devices and secure chip-based applications in the telecom, e-payment, transport, e-identity and logistic sectors.
FIME is currently acting as a technical advisor and approved lab for EMVCo— the EMV standards group jointly owned by American Express, JCB, MasterCard and Visa.