London 2012 Olympics might be cash free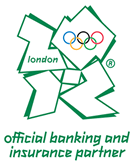 The 2008 Olympics haven't even happened yet and Lloyds TSB, a London-based bank, has already started a multimillion-pound contactless card payment trial to evaluate how feasible it would be to have a totally cash-free environment for the 2012 Olympics. The trial was put on the fast track hoping to succeed.
The plan, as of now seems to be that in 2012, spectators and participants at the London Olympics will be issued one card to handle everything from getting into the stadium to purchasing food, in and out of the stadium.
"The Olympic committee wants to make the events as cashless as possible, and contactless technology will play a big part," says Kevin Coles, head of business enterprise at Lloyds TSB Cardnet. "We are investing a substantial amount in the new technology."
But Lloyds TSB is not the only bank investing in the technology for general use around London. The 2007 contactless payment card roll-out will have already issued nearly five million cards by the end of 2008, and more than 100,000 merchants are expected to accept contactless payments by the same time as well.
The most important factor for the Olympics scheme will be speed, according to Butler Group analyst Sarah Burnett. Unless the transactions can occur faster than cash, there is little hope that people will actually use the contactless cards.
The technology should also benefit retailers by reducing the need for small change and make it easier to track sales figures and popularity of items at the end of each business day.