Nano-SIM battle is win for Apple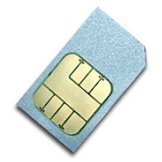 The European Telecommunication Standards Institute (ETSI) ruled on the long-debated nano-SIM technology last week, selecting the spec promoted by Apple rather than the version pushed by Nokia, RIM and Motorola.
The new SIM will be 40 percent smaller than today's smallest SIM but it will be backwards compatible with existing designs and enable all current functionality, according to ETSI.
Size matters in smart phone interiors as manufacturers struggle to embed more technologies, larger batteries and screens into smaller and smaller handsets. The nano-SIM or 4FF is designed to be tray loaded into the handset, while the competing design would be push loaded.