Proxama to launch 'Basketball Wives' NFC poster campaign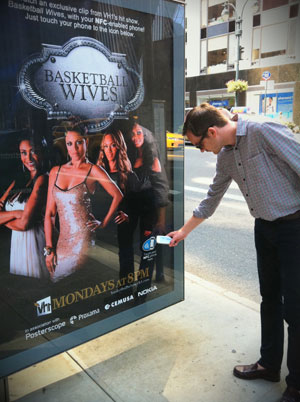 Proxama has announced the release of a new NFC poster campaign to support the launch of the latest season of VH-1's 'Basketball Wives.'
Fans of the show will be able to tap their NFC-enabled phones against the posters to instantly receive an exclusive trailer for the new season as well as a link to the show's Facebook page.
The posters, which are each equipped with NFC chips containing the media content, will be introduced at bus stops around New York and Los Angeles.
Developed alongsie Nokia, Hyperspace, CBS Outdoor, JCDecaux and Cemusa, the campaign iis being run to illustrate to the advertising and business communities, as well as consumers, the benefits that NFC 'hyper-local' marketing offers them, according to Proxama.
This new deployment follows Proxama's recent introduction an NFC outdoor marketing campaign for the new X-Men movie in London – the first of its kind in the UK.