Restaurant exec: Obstacles to overcome for contactless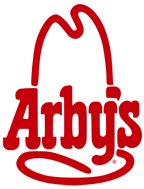 By Andy Williams, Contributing Editor
If contactless payments are to take off, then every card produced by credit card companies in the future needs to include a contactless chip. More importantly, consumers using the card need to be better educated on how to recognize the card and how to use it. Those were just a couple of tips delivered by an executive from a major takeout restaurant chain at the recent CTST show in Orlando.
One problem is that despite promotional efforts from the major credit card issuers about simply tapping a contactless card against a reader, more education is still needed–among consumers and store employees.
---
During the CTST show co-sponsored by the Smart Card Alliance and SourceMedia, Gavin Waugh, vice president and assistant treasurer for Arby's Restaurant Group, described his company's experiences with contactless cards. It wasn't pretty and shows that contactless technology has a long way to go before it comes close to equaling payments made the mag stripe way.
The company has implemented contactless at its 1,000 corporate-owned stores with 100% inside the restaurants, and just 80% installation at its drive-throughs. He said that some existing stores' drive through areas weren't conducive to having a contactless reader which could have caused longer lines. The company's franchise operations aren't required to implement contactless technology. While he did not present figures on the number of franchisees, he did say there was interest from them to implement contactless.
But he believes it's going to take much longer than anticipated for contactless to take hold in the U.S. "It's great technology that we believe in," Waugh told CTST participants. "But universal adoption has been slower than we expected. That doesn't make us negative on the technology, just negative on the time line. We didn't expect to roll out contactless by market but when building new stores they're all contactless compliant."
Yet, contactless hasn't been without its problems at Arby's. "I'm disappointed that all new cards from issuers are not contactless," Waugh says. "The issuance isn't there. I've seen studies that showed some very big numbers, but we probably shouldn't have believed them."
Another problem: "We trained our cashiers but we missed the boat. You need to train cashiers on how to train customers to identify contactless cards," he said. "Because of this confusion, people are pulling out non-contactless cards and waving them." When they don't work, the clerk thinks there's something wrong with the reader so the next customer is told the equipment isn't working. He said there should be some kind of universal symbol on the card denoting that it's contactless.
"Customers are confused," he said. "The issue we have today is getting them to understand contactless. In many cases just telling them they have the card in their wallet is all that's needed. Once customers understand contactless, we believe they will adopt it."
Also stalling contactless usage is the perceived security problem. According to some studies, many consider contactless to be less secure than mag stripe. "That's very frustrating," he said. "Not only is contactless more secure than mag stripe, it's more secure than cash. If we can't educate the consumer that contactless is more secure, we're going to have a hard time selling it."
Despite these problems, Waugh is bullish on the technology. "Contactless is exciting, particularly in a country where you don't have EMV (Europay, MasterCard, Visa)," he said. EMV is the chip and pin technology being implemented in Canada, Mexico and parts of Europe that requires the card to be inserted into a reader and a PIN entered.
The results so far?
As expected, he said, the contactless average ticket is lower than mag stripe purchases. Another obvious result is that customer usage is low in markets with low issuance. "Where no cards have been issued, you won't see a lot of usage. In markets where there are lots of cards issued, usage varies greatly and is heavily related to consumer education. Where we've done a better job, we've seen high usage," said Waugh.
As for the future, Arby's will continue to measure "program effectiveness and refine its return on investment model." The company, he said, also is "working with vendors on hardware improvements" and would like to see continued pressure brought to bear on issuers to boost issuance.
He said the company is also monitoring what many view as contactless' next phase, near field communication.
"NFC is very interesting to me. I look at contactless using the highway concept. If you build the highway, someone will drive on it. And if you build a contactless infrastructure, you won't have to further upgrade to NFC," he added.