SMRT launches NFC hubs in Singapore transit stations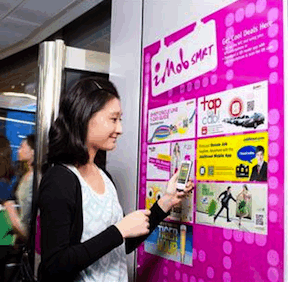 SMRT corporation, Singapore's second largest public transit operator, has announced the launch of new NFC-enabled 'iMobSMRT' media hubs in SMRT stations around Singapore.
According to SMRT, the iMobSMRT stations enables Singapore's more than 2 million commuters to access services such as taxi bookings with just a tap of an NFC phone against a tag. Users can also tap to download transit guides and maps, receive offers from merchants, and access news, music, entertainment and other media.
So far several merchants have signed on with iMobSMRT to offer NFC coupons, including Asia Pacific Breweries, Forever 21, Nubee and Jobstreet. QR codes are also be provided for those without NFC phones.
Backed by Nokia, the roll out includes six of SMRT's key high-traffic stations: Orchard, City Hall, Tampines, Jurong East, Woodlands, and soon Holland Village. SMRT says the solution will eventually be available throughout the company's entire network.