Thanks to contactless ticketing, Oslo commuters keep moving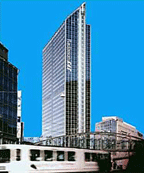 By Ian Woodroofe, Thales
Director of Sales and Marketing for Transport and Energy
A new contactless ticketing system – delivered by Thales for the city of Oslo, Norway – has commuters smoothly moving through the city's multi-modal transit system without ticket confusion or long lines at ticket counters, while giving Oslo authorities a better grasp of how well its transit system is functioning.
Oslo, the capital of Norway, is typical of any successful city, with a growing population, a thriving business economy and a vibrant cultural scene. It is home to more than half a million people, and, also typical of a modern city, relies heavily on its public transport network to get residents and commuters from A to B. The city swells significantly during business hours, with more than a third of the working population traveling in from suburbs and outlying towns and villages. Each year there are more than 159 million journeys made on the city's tram, train, bus and boat services, giving Oslo one of the most varied and efficient public transport networks in Europe.
To keep that network running as smoothly as possible, AS Oslo Sporveier, the public transport network operator for the city, decided to investigate using a contactless smart card fare collection system to operate across the whole of the Oslo network. The existing ticketing system was recognized as being inefficient for both Oslo Sporveier and the public. Due to the varied geography of the city many users were making journeys using two or three different forms of transport. Tickets would be needed for travel by boat, bus and also by train–an irritation for users who would have to make sure they remembered various tickets to complete their journey. Staff intensive and disparate, the arrangement also failed to make the best use of Oslo Sporveier resources and revenue.

In the Spring of 2002 Thales was appointed to evaluate the business case for introducing a multi-modal smartcard collection system as part of a pre-report that also included a maintenance and operations plan.
Oslo's utilization of a contactless system meant it would follow in the footsteps of some of the major and most populous cities around the world. Paris, Taiwan, Bangkok and New Delhi have all implemented similar solutions benefiting both users and operators.
Closer to home for the Norwegians was the example of the system Thales has been putting in place in the Netherlands, where a fully integrated fare system for the public transport network across the whole country is due to go live during Spring 2005. That system will enable users to travel the entire country by train, bus, tram, and metro with a single ticket–essentially the same solution Oslo Sporveier was looking for.
The example of the Dutch system was a key factor for the Norwegian authorities. Research had shown how public transport users in the Netherlands were set to benefit from the Thales one-ticket system in a number of ways – not least of which they wouldn't have to stand in line to purchase multiple tickets when using different transport modes. Queue reduction at station ticket counters would make users' journey times quicker and, with only needing one ticket for an entire journey, the confusion around when and where tickets were accepted or valid would be eliminated.
Data from the system's back office would also give high visibility of passenger journey information to the Dutch transport authorities that has proven hugely useful in forward-planning for network timetables and resource planning to better cope with peak and slow periods.
As part of the initial business projection, Thales produced a generic project plan that included system delivery, maintenance and operations details. Key to the project was the minimizing of any service disruption to the Oslo network. Little or no interruption to services during any system change over was essential. Therefore a seamless transition plan from the legacy to the new system, as well as details on suggested design and ongoing operation of the scheme, were submitted.
The contract for the Oslo work was awarded late in 2003, with roll out to take place in 2004. Oslo Sporveier opted for a complete upgrade of the fare collection system for all modes of public transport in the city, to cover all 260 buses, 72 trams and seven boats.
In addition, all 103 metro stations, ten point-of-sale terminals and 150 commission agents would be assigned to sell tickets. The existing range of paper tickets was to be replaced by a combination of contactless smart cards and contactless disposable tickets.
To optimize choice and flexibility for the public, the Thales system included new generation equipment that gives the end-user the possibility to buy tickets and manage his or her fares from a variety of sources. By offering on-site ticket vending machines as well as online purchasing the new system has alleviated ticket lines at stations as people are now buying fewer tickets from more sources. Passengers can now log on to add value to their existing card, which they then validate at POS terminals. Similarly, tickets can be bought in advance and then collected at the start of the next journey, significantly reducing queuing times at stations and speeding up and enhancing passengers' journeys.
As well as the day-to-day improvements to the system, Oslo Sporveier also benefits through the amount of information that can be gathered regarding journey lengths, times and frequency. Like their Dutch counterparts, Oslo Sporveier now has access to data regarding every journey made on its network. The ticket vending machines, validators, on-board driver consoles, portable verifying units, and POS terminals all feed back information that can be analyzed for trends in network use. Through increased visibility of how, when, where and by whom the network is used, the trains, boats, trams and buses can be scheduled to cope with high user levels at rush hour for example, or run a reduced service when user numbers are low, such as weekends.
Oslo Sporveier can also analyze the transport trends in the city from data showing the length and duration of journeys–information that is highly valuable when deciding on network management. For example, if it became apparent that a large number of passengers were making short journeys, traveling mainly in the center of Oslo, it could channel resources to ensure that optimum service levels on the most key routes were maintained. Again, increased reliability of the network feeds through to a more efficient service, leading to greater user numbers and offering increased revenues alongside minimized waste.
As an example of contactless systems benefiting a transport network, Oslo is significant on a number of levels. The varied geography of the city requires a number of different transport options–the usual bus and train network runs alongside boat and tram services. These required a sophisticated and flexible fare network, which Oslo now has. Oslo also represents an example of how planning and integration led to the seamless implementation of the new contactless system–essential when dealing with a city that relies so heavily on commuters getting to and from their jobs easily.
Perhaps most important, however, is how the new contactless network will help Oslo Sporveier run the public transport at maximum efficiency. Through recognizing and acting on feedback from the network, Oslo will soon be in the enviable position of having a true 21st Century service that can respond quickly and easily to changing user needs – a business model that can only be good for users and profits alike.