Unlocked Galaxy Nexus arrives in Google Play store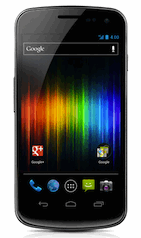 Google has begun selling unlocked Galaxy Nexus smart phones in the Google Play store, the company has announced via its Commerce Blog.
The $399 NFC-enabled smart phone will come preloaded with the Google Wallet mobile payments app and $10 of free credit to get users tapping and paying at a number of participating retailers nationwide.
The Galaxy Nexus runs on the latest Android 4.0 Ice Cream Sandwich OS and comes with NFC content sharing capabilities via Android Beam and Face Unlock biometric security.
This unlocked version also comes without a carrier commitment or contract, so the customer can use it on the GSM network of his or her choice, including T-Mobile and AT&T.